SHIPPING INFO:

Shipping Info is listed at the bottom of page. Paypal orders: shipping will be automatically figured.

FREE SHIPPING for all orders over $50.
PAYMENT:

We prefer PayPal for payment because it's fast, easy and secure. Otherwise, please make all payments in U.S. currency. Checks and money orders should be made payable to ROGER MORGAN.

(Orders paid by personal check may be subject to delay in order to clear)

Concealed cash is fine but we are not responsible for cash lost in the mail.
CONTACT:

Use the email link below to contact us with questions about the products, shipping charges, mailing info or insurance rates.


Email Us
7" RELEASES

SONS OF HERCULES
"Spittin Fire" b/w "Snake People" 7" (cat.# UR-038)
---
The 'Hit Single' from the Hits for the Misses album drove the Sons of Hercules into every bedroom in America. Don't forget that the b-side,"Snake People," isn't on the album. This record rocks and it's pressed on green vinyl to boot. Get 'em while they're hot.
$5
---

N.O.T.A.
"Hellhole" 7"EP (cat.# UR-037)
---
We found a handful of these previously out-of-print EPs so don't wait to make that purchase. The EP contains the 'Hellhole' track from the Give 'Em Enough Dope CD plus two additional unreleased tracks ('Basket Case' & 'No Chance').
$5
---

INHALANTS
"Kill You" b/w "Automatic Pilot" (cat.# UR-036)
---
Rawer and meaner versions of "Kill You" and "Automatic Pilot" which made it onto the Inhalants album on Estrus. Lisa sings the A side with ferocious intent to commit bodily harm while David handles the vocal chores on the B and a guitar solo to die for. A classic Austin garage combo that spearheaded the whole Blue Flamingo scene in it's infancy.
$5
---

CROWN ROAST
George 7"EP (cat.# UR-035)
---
Austin's official ambassadors of doom return with 3 new flesheating monstertunes. The 2 songs on the A have original lineup: Dave, Andy & Craig all scream their heads off while friend George leaves nasty phone messages. The B features a refried version of Drunks with Guns' Enemy that will have lo-fi trendies running for their mommies.
$5
---

THE DROPOUTS
"Bye Bye Baby" b/w "Bad Luck Cat" (cat.# UR-032)
---
Early versions of "Bye Bye Baby" and "Bad Luck Cat" when Scott Lutz played guitar and Chris Lange was on bass. Souped up rock, rhythm & blues with a manic singer that gyrates about in the midst of the most rocked out rain dance ever! Rolling Stone says "The Dropouts are strictly Grit-Pop '66 or The Pretty Things at 99 mph!
$5
---

BIG DRAG
"Gotta Let Me Go" 7" (cat.# UR-031)
---
The follow up to their debut EP on Sleep King, this San Antonio trio rev it up with an original on the A and a Merle Haggard cover (#1 in '66!) on the B. Big Drag deliver contagious, fuzzy, two-minute pop gems that ferment in your nog for days. Imagine Jesus & Mary Chain, Beach Boys and Yo La Tengo in a blender.
$5
---

THE HORMONES
"Sell Out Young" b/w "You Can't Win" (cat.# UR-029)
---
Debut single from Austin punk quartet fronted by rockcrit Tim Stegall. This ode to Billy Joe is hammered into your face with guitars blasting to feedback! These two cuts also feature ex-members of the Inhalants and Cryin' Out Louds. "Get it because it's a twin-barrel shot of old-school zoom punk - like Fear mudwrestling with the Heartbreakers..." - Rolling Stone.
SORRY THIS ITEM IS OUT OF PRINT
---

BLIND WILLIE'S JOHNSON
"Oops!" 7"EP (cat.# UR-028)
---
Creeping out of the swamps comes the debut from Austin punkblues revue featuring Seth Tiven (Dumptruck) and Mick Buck (original singer for The Offenders). Two originals and two covers of Frankie Lee Sims and Schoolboy Cleve drip with a dirty sense of cool. They manage to scoop up that gritty sound located at the bottom of each song, infusing it with bluesy soul. Tempos stay loose and vocals stay snotty.
SORRY THIS ITEM IS OUT OF PRINT
---

SONS OF HERCULES
"Tight Fit" 7"EP (cat.# UR-027)
---
This San Antonio quartet continues to amaze everyone with their full speed garage rock energy. They brashly unravel the time-honored "You Really Got Me" riff and turn it into a phallic exercise worthy of Ron Jeremy. Early versions of "Tight Fit" and "Once I Was" plus a power ballad called "Bad Timing" that burns bright with '66 Jaggerisms.
$5
---

THE HAMICKS
"Etch-a-Sketch" 7"EP (cat.# UR-020)
---
The Hamicks are riding high on the crest of the burgeoning new wave revival: Undistorted, unpretentious and totally uncool. "If you don't like the Hamicks, you're probably one of the beautiful people that made them the way they are, so suffer!" - The List
$5

wid
---

STRETFORD
"Target" 7"EP (cat.# UR-019)
---
Reissue of the first EP originally released on the band's own Plan B Records. This 3-song scorcher has Carl playing his bass like a thresher and growling out his self-indulgent passion paeans in earnest! Featuring the old horn section with Rebecca Cannon of Sincola. Punkstalgia was never so sweet or speedy.
$5
---

CHERUBS
"Dreaming" b/w "Mr.Goy (live)" (cat.# UR-017)
---
On the A-side, this Trance group twists, tortures and mutates the Blondie classic into a sarcastic Am Rep-ish noise nugget, with just the right amount of respect and disgust for the original. The flip is a live track recorded in Chicago (1993) and is an allout noise-core, screamfest. Punk!
$5
---

THOMAS ANDERSON
"Uranium Road" b/w "CX-9" (cat.# UR-015)
---
"Uranium Road" is a post-apocalyptic tale, undercoated by a dense layer of slithering, rumbling and squawking guitars - as linear as the road it's named for. The flip, "CX-9," is a Terminator-esque tale belied by an understated backing of just acoustic guitars and keyboards behind the gentle tone of the narrator. Rolling Stone magazine called this single, "An urgent, starkly alienated vision by a thoroughly modern Austin rocker.
$5
---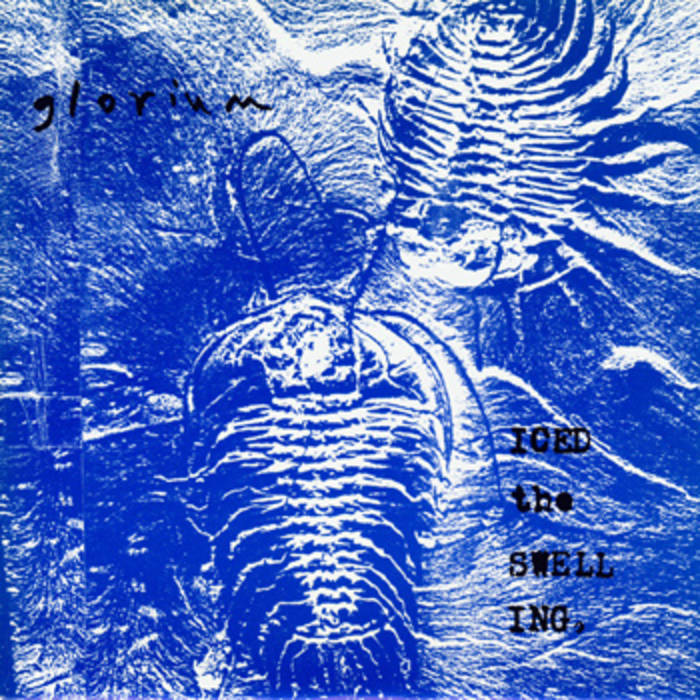 GLORIUM
"Iced the Swelling" b/w "Fearless" (cat.# UR-013)
---
One reviewer said: Glorium is by turns pounding and twitchy. The vocalist mumbles disconsolately, the guitars scuttle like trebly crabs and then drive down chords like they were hurling iron spires, the rhythm section jerking up and down all the while. The songs scratch themselves red and raw and then burst out in a tormented yell at the world. Fugazi fanatics take note.
$5
---

FLYING SAUCERS
"White Out" b/w "Rise & Fall" (cat.# UR-012)
---
The classic first single recorded with original 3-piece lineup in 1991 is a rawer, feedback-laden noisefest. FLYING SAUCERS find just the right amount of feedback and melodic guitars. The Austin Chronicle called this "the perfect single." Limited edition white vinyl.
$5
---
SHIPPING INFORMATION
U.S. Orders
7"s.....FIRST CLASS $3 for the 1st record then $1 each additional
7"s.....PRIORITY $5 for the 1st then $2 each additional.

LPs.....FIRST CLASS $4.50 for the first then $1.50 each additional
LPs.....PRIORITY $6 for the first then $2 each additional

Foreign Orders
7"s.....AIR MAIL will pay $8 for the first record then $2 each additional
7"s.....GLOBAL PRIORITY $11 for the first then $3 each additional.

LPs.....AIR MAIL will pay $10 for the first then $2.50 each additional
LPs.....GLOBAL PRIORITY $12 for the first then $3 each additional.

Insurance
If you want INSURANCE it is an extra $2.00 for each $100 ins. I will not be responsible if your parcel gets lost in the mail unless you buy insurance.
FREE SHIPPING
For U.S. Orders of $50 or More
Back to the Top
Home | About Unclean | CD/LPs | Used CDs | Used LPs | Used 7" | Rare 7"